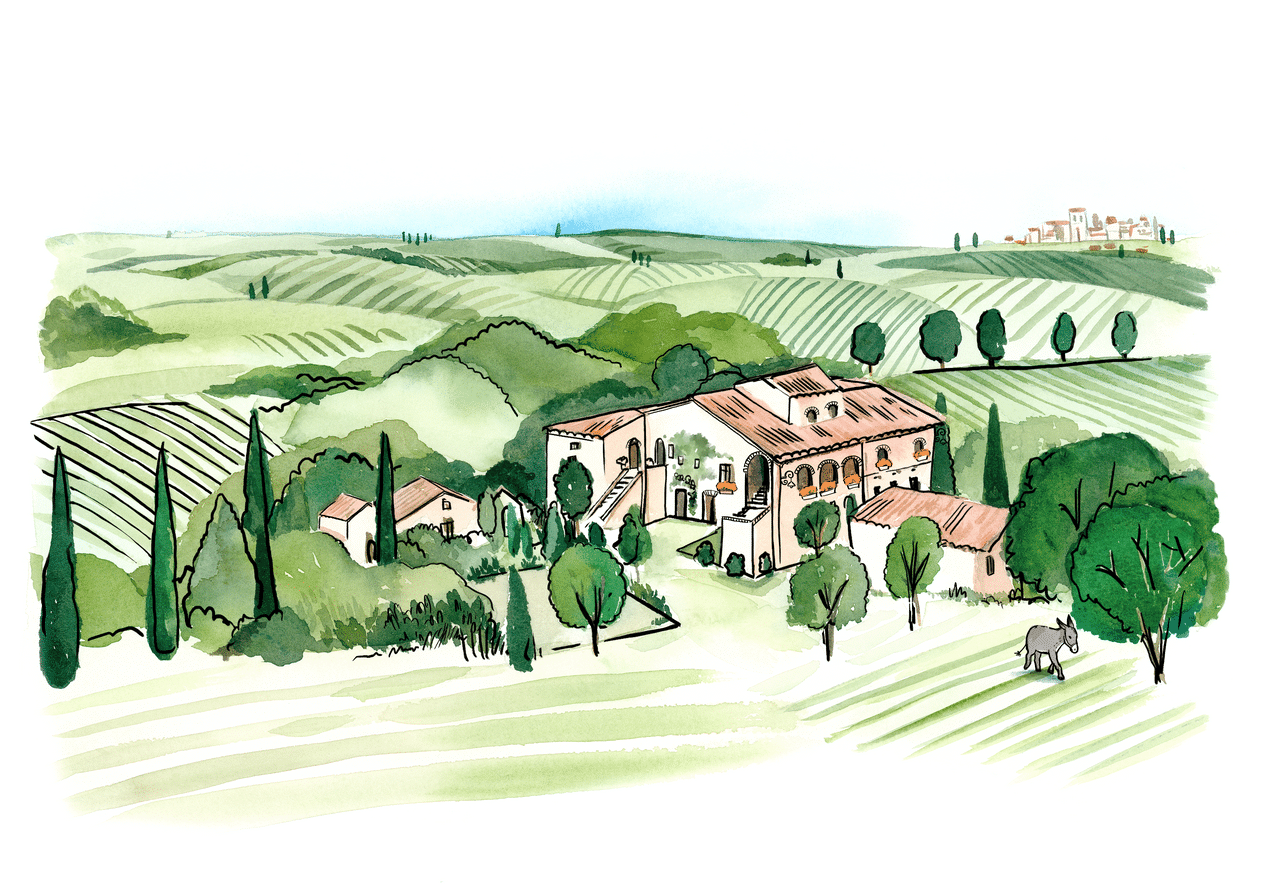 DISCOVER TUSCANY'S NEWEST ENCLAVE
A Reimagined 18th Century
Borgo in the Storied
Vineyards of Montepulciano
At Borgo San Vincenzo, we are guardians of a treasured spot in Montepulciano, Italy, preserving its legacy of gracious hospitality, spectacular vineyards, and winemaking heritage.
Originally built in 1780, Borgo San Vincenzo celebrates the region's vibrant culture, historic wine scene, local producers, and unique offerings. Our focus is on bringing experiences to life: meet local winemakers, taste local products handcrafted by our neighbors, dine at family-owned trattorias, sip cocktails with our team at our weekly cocktail party, or spend the day soaking up the sun on the pool deck.  Let our team craft your ultimate Italian escape to help you enjoy all that this extraordinary region has to offer.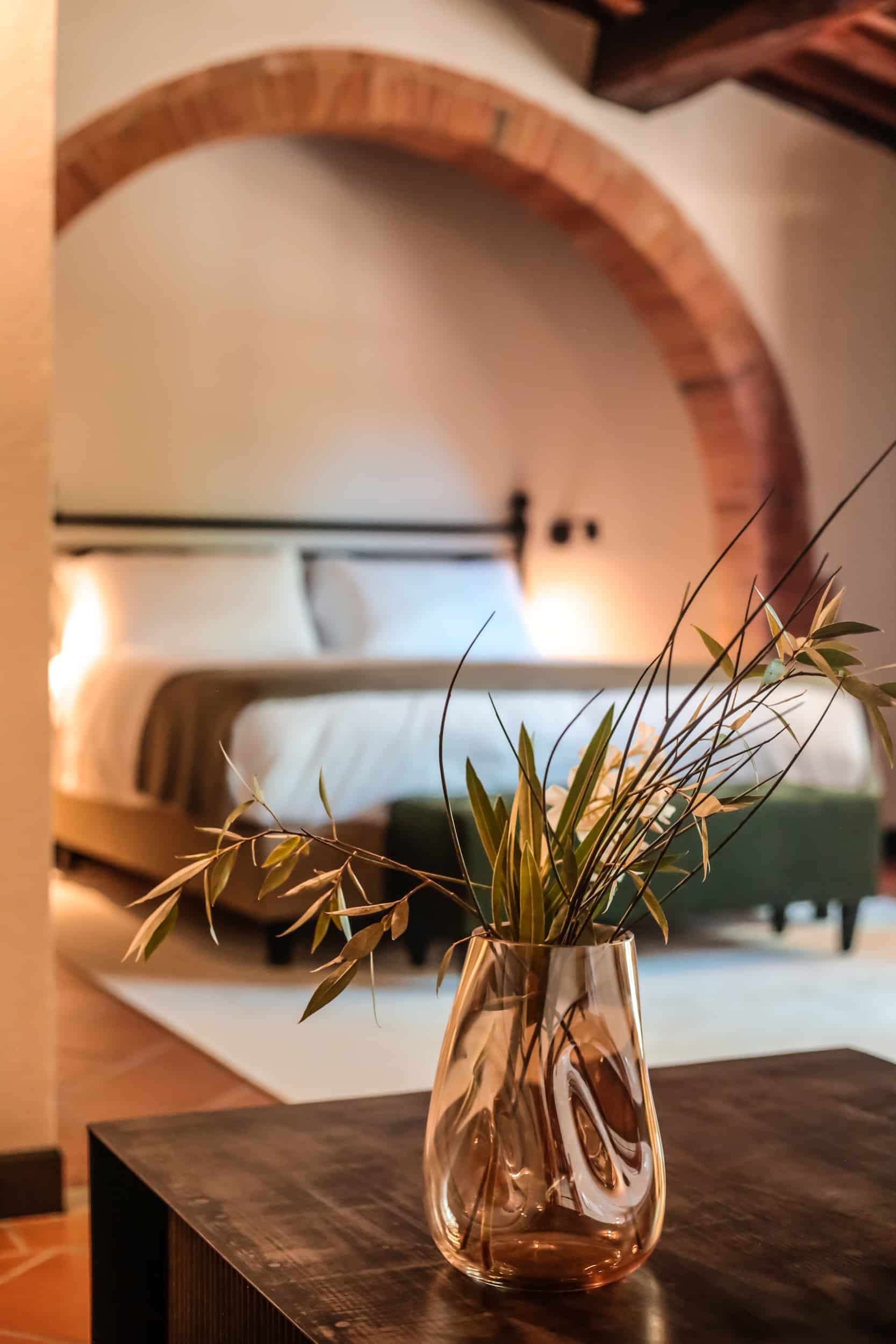 ROOMS AT BORGO SAN VINCENZO
Restful Nights for
Memory-Filled Days
Borgo San Vincenzo brings a fresh take on traditional Tuscan design with 21 studios and suites, each uniquely curated based on its property location and its architecture. Discover your perfect home base for enjoying BSV's guest-only experiences and for exploring this fabled Italian region.
Tap into the Essence of Tuscany
Borgo San Vincenzo embodies a mindset — it's a place to enjoy and connect with one of the world's most storied destinations. Our local partners exemplify Tuscan hospitality and our team is focused on introducing you to the experiences and moments that make this region shine.
SIP TUSCAN WINES
Vino Nobile and
Brunello Wine Tour
Discover Southern Tuscany's famous wine scene, tasting Brunello di Montalcino and Vino Nobile di Montepulciano with a stop in Pienza and a lunch with wine pairings.
LEARN REGIONAL RECIPES
Cooking Class
on a Local Farm
Head to a local farm to learn how to make a classic fresh pasta, a Tuscan main, and a post-dinner dessert. You'll start with a guided tour of the farm on-site. After, enjoy the fruits of your labor while learning the art of pasta making.
DISCOVER THE REGION
Best of
Val d'Orcia
Discover the UNESCO-protected postcard-worthy Val d'Orcia with a trip into the countryside to discover the food, wine, and culture that makes the region beloved by visitors the world over.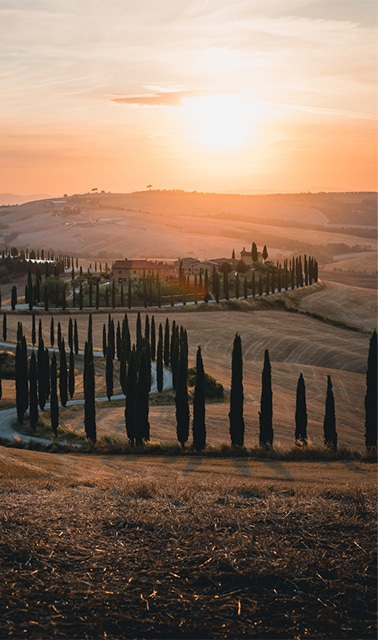 WINE AND DINE
Restaurant
& Bar
In Italy, memories are often made around a table or over an aperitivo with friends and family. Start your day with breakfast in our piazza, enjoy lunch at leisure, or sink into a casual dinner a deux in our restaurant. With an approach that focuses largely on transforming classic Tuscan inputs, our restaurant brings a fresh approach, celebrating locally-sourced vegetables, farm-fresh cheeses and meats, plus regional seafood. At The Flying Monk bar, enjoy a pre or post-dinner cocktail or settle in for a light meal after a day of wine tasting.
WINE LIFE AT BORGO
The
Wines
of Tuscany
Tucked into some of Montepulciano's most prestigious Vino Nobile vineyards, Borgo San Vincenzo pays homage to St. Vincent, the patron saint of winemaking. In addition to coordinating local wine tastings and tours, we are also focused on bringing Tuscan wines from throughout the greater region to the property with on-site education and experiences exclusively curated for guests. Enjoy our Winemaker's Dinner Series, join in on our collaboration with the Wine Scholar Guild, or sample new wines from our extensive by-the-glass list.